Tough one!
Especially if teaching Product Design at A-Level, this is one of those omni present questions which has a tendancy to make an appearance at exam time.  I came up with this recently along with my A level students studying product design in relation to Iconic design. You know how much I love anagrams and acronyms!
We tended to focus on Iconic rather than classic as the term classic is a little open ended. A Morris Minor is a classic car but it is not an Icon. Whereas the Beetle is both classic and Iconic. All old cars are labelled classic cars, few are Iconic.
ICONIC= SPUR
S: Symbolic, can represent a movement, a time, fashion,ideals, design beliefs or principles
P: Provenance, it has a rich and important history, it changed things, affected the users
U:Unique, different when first released, since copied but still seen as the original, genesis
R:Resonance, people remember it, evokes passion, is still relevant or even still used
See what you think, my pupils can now tell you exactly why a Barcelona chair is an Iconic design and why the W.W Stool by Phillipe Starck is not.
Spencer Herbert
www.accessfm.com – ACCESSFM Copyright © 1999, Spencer Herbert. All rights reserved.
Read More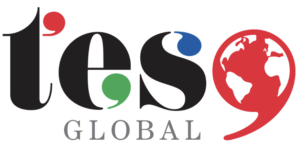 When was the last time you took a good look around the Times Educational Website? There is now a Teachers TV tool, literally thousands of free Design and Technology resources, a great forum and of course plenty of jobs for you to view. For me however, its all about the resources, you could build an entire department's scheme of work around that which you could find in the resource section. And I am not talking about just making do, no way, these are absolute top quality projects which are fastidious in their approach with superb aesthetic appeal. If I could make one recommendation to anyone teaching Design Technology today, then it would be to visit the TES as soon as possible and check out the countless Accessfm resources just waiting to be downloaded.
www.accessfm.com – ACCESSFM Copyright © 1999, Spencer Herbert. All rights reserved.
Read More

For this analysis I am not going to consider the earphones or charger. The earphones supplied are in no way unique or different from a great number of items currently on the market.
The charger almost deserves an ACCESSFM of its own and would possibly over complicate the analysis of the Shuffle itself.
Read More

Aesthetics: The product looks "industrial" in that you can see how the mechanism works. The mechanism is extremely detailed and finished to a high standard forming the most noticeable part of the chair. The folding mechanism has a "bone" like appearance and looks similar to the elephant's legs in the famous Salvador Dali paintings. The seating area is finished in translucent plastic and is not particularly different from any other folding chair. The back rest has a handle that forms a unique little "smile" which in the right colour really stands out.
Read More