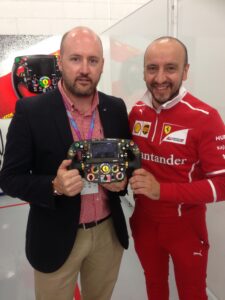 I graduated from the University of Westminster with a degree in Product Design and Engineering and enrolled on a PGCE course at the University of Greenwich. My first post was at a School in Purley teaching design and technology. Meanwhile I started to write features for Designing Magazine which became more regular as did my contact with the then Editor Debbie Howard. I was soon "headhunted" by a large comprehensive school in Beckenham. I spent a year and a half working with the department whilst maintaining contact with Debbie Howard, who in the meantime, along with her business partner set up an education resource company called Bluefish – very soon after they have a new employee.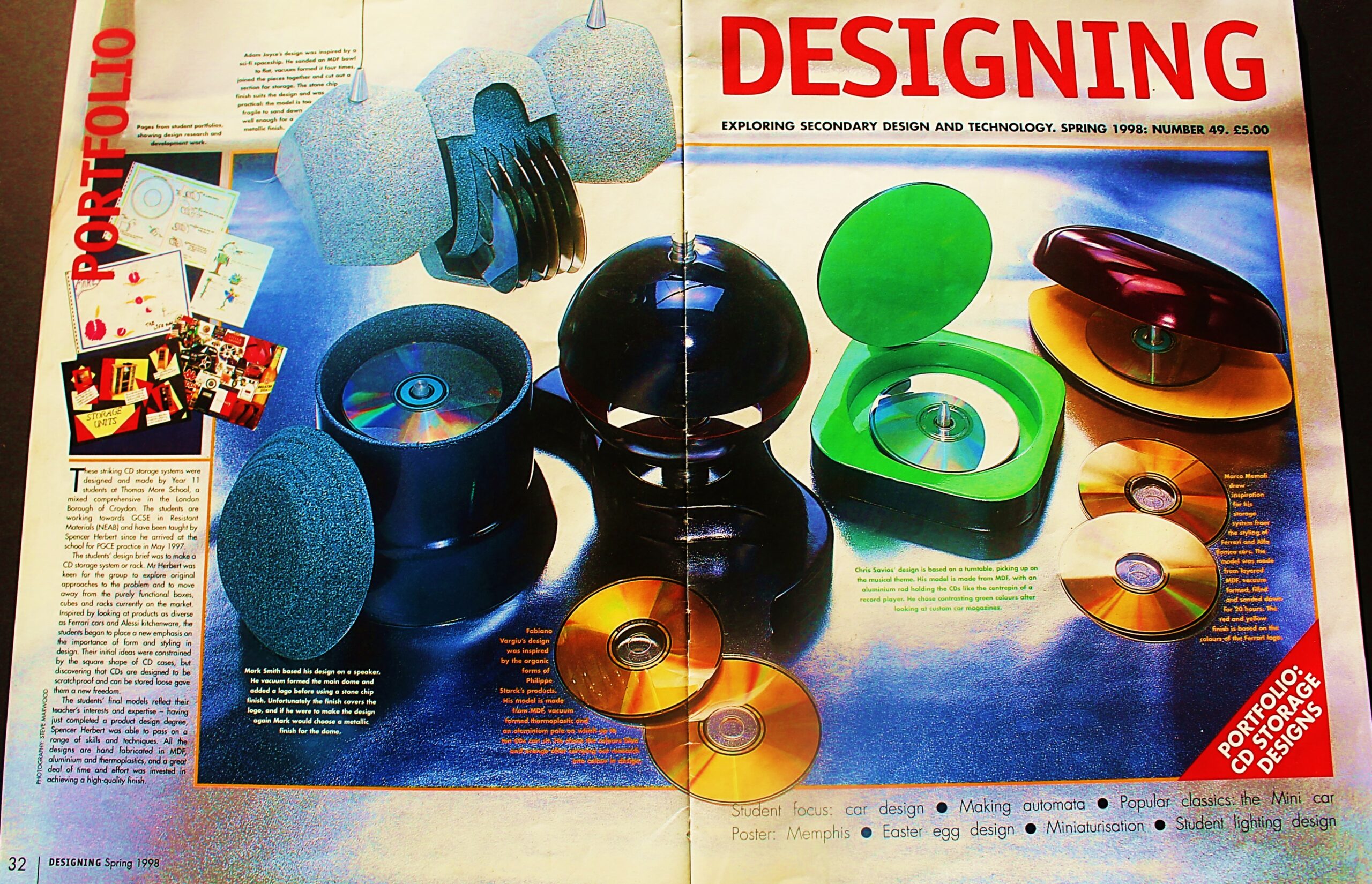 I am almost immediately sent over to Conran's Design Museum to help formulate and deliver a Nationwide Architecture in Schools project. During this time I quietly started to work with my own idea of a product analysis system and handling collection, ultimately inventing ACCESS FM. I decided on the descriptors very early on but could not really spell out a word which made any real sense, so I decided to use an anagram generator on the Internet and out popped ACCESS FM.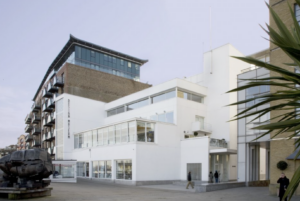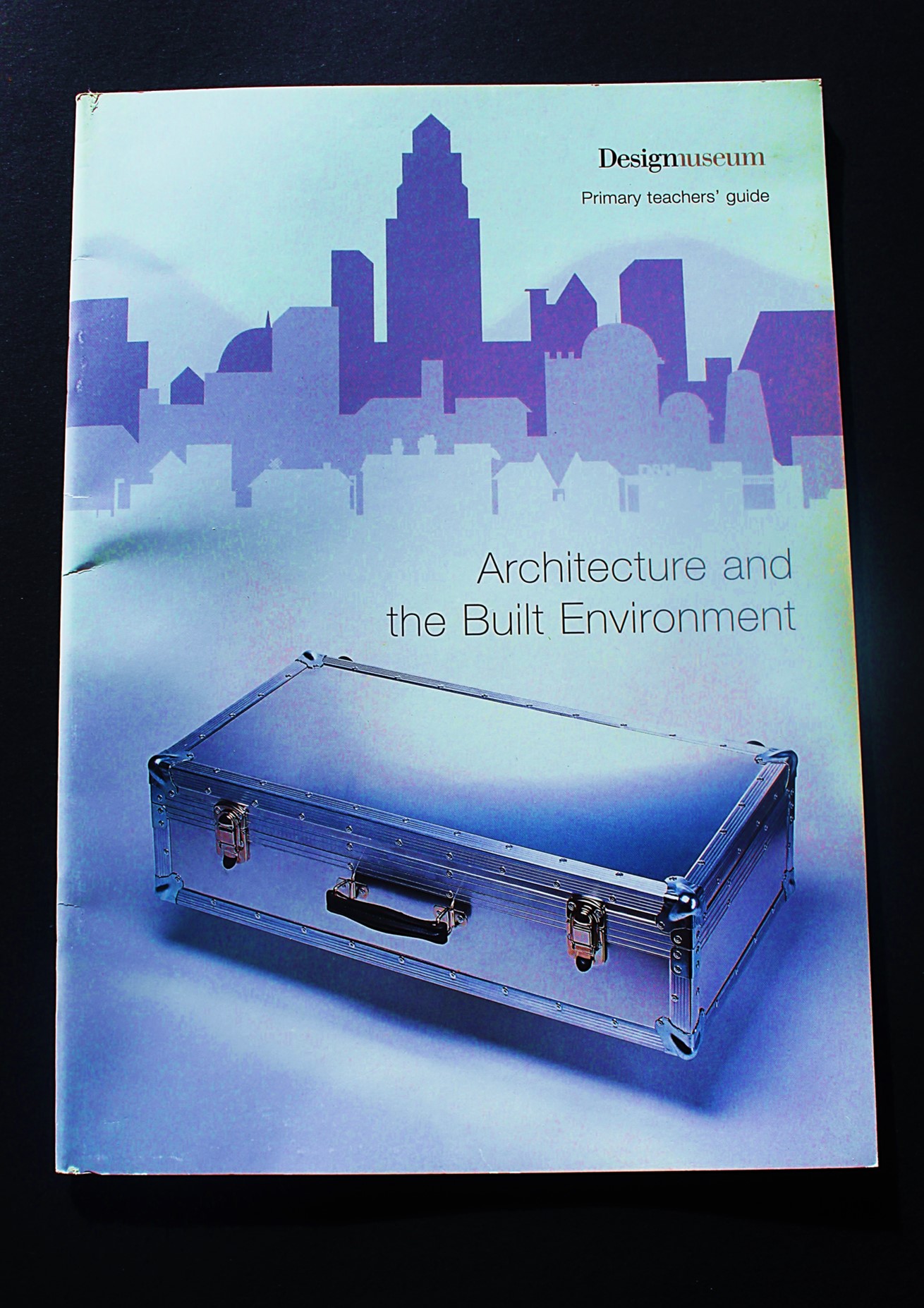 I presented ACCESS FM at countless conferences, to teachers, advisers and inspectors from the South East all the way up to Scotland. I showcased at the NEC Birmingham for the National Design Technology show, was invited to the annual NAADIT conferences and worked very closely with Gina White HMI and the head man at DATA, Richard Green. Soon after I developed a higher order thinking skill called LINKS FX which was unveiled the following year at the NAADIT conference.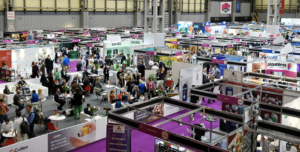 I left my role as an education consultant after a brilliant two years because I desperately missed the classroom and hardly ever got to see the long term benefits of what I was teaching. I joined a large boys school in Bromley teaching design technology , soon afterwards was awarded Head of Department and also went on to acquire AST status.
The department thrived on the use of ACCESS FM and LINKS FX with the department being awarded "Outstanding" by Ofsted on four consecutive occasions whilst I was in charge. Furthermore the department entered a student into the National Young Engineer for Britain awards for five years running and won an award on every occasion. During this time  I was fortunate enough to be given an invite to attend a series of meetings held by DATA , led by Richard Green  held at the Design Council. We were able to discuss the future of Design Technology education within the UK and furthermore spend some time discussing and formulating new ideas.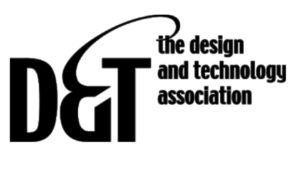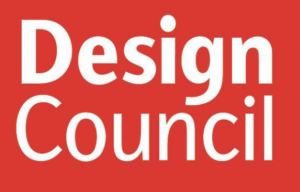 I set up a new training business in the local area, teaching teachers how to formulate their own websites, pod-casts and e-portfolios. I was invited to Canada ,where I helped set up and run an observation programme within the Western Quebec School Boards developing centres of excellence. Within this time I was also asked to formulate a system of study for their multi-million dollar post 16 National Welding program. I went on to produce a pro-forma that was used across the centre in the teaching, grading and evaluation in that topic of study.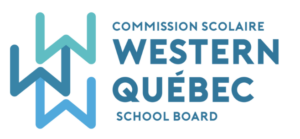 In October 2010 I was awarded the title of TES, Times Educational Supplement's National Design Technology Advisor and had numerous articles published, in both the magazine and via their extensive website. I was also interviewed for a design technology education feature in The Donga, Korea's largest national newspaper. Early 2011 I was awarded the position of Professional Progression Coach at my School and developed a system of coaching and mentoring. As a result I had the opportunity of becoming involved in a partnership which resulted in coaching and mentoring across three South East schools. Furthermore in October of 2012, I was afforded the opportunity of applying for and then securing SLE, specialist leader in education, status.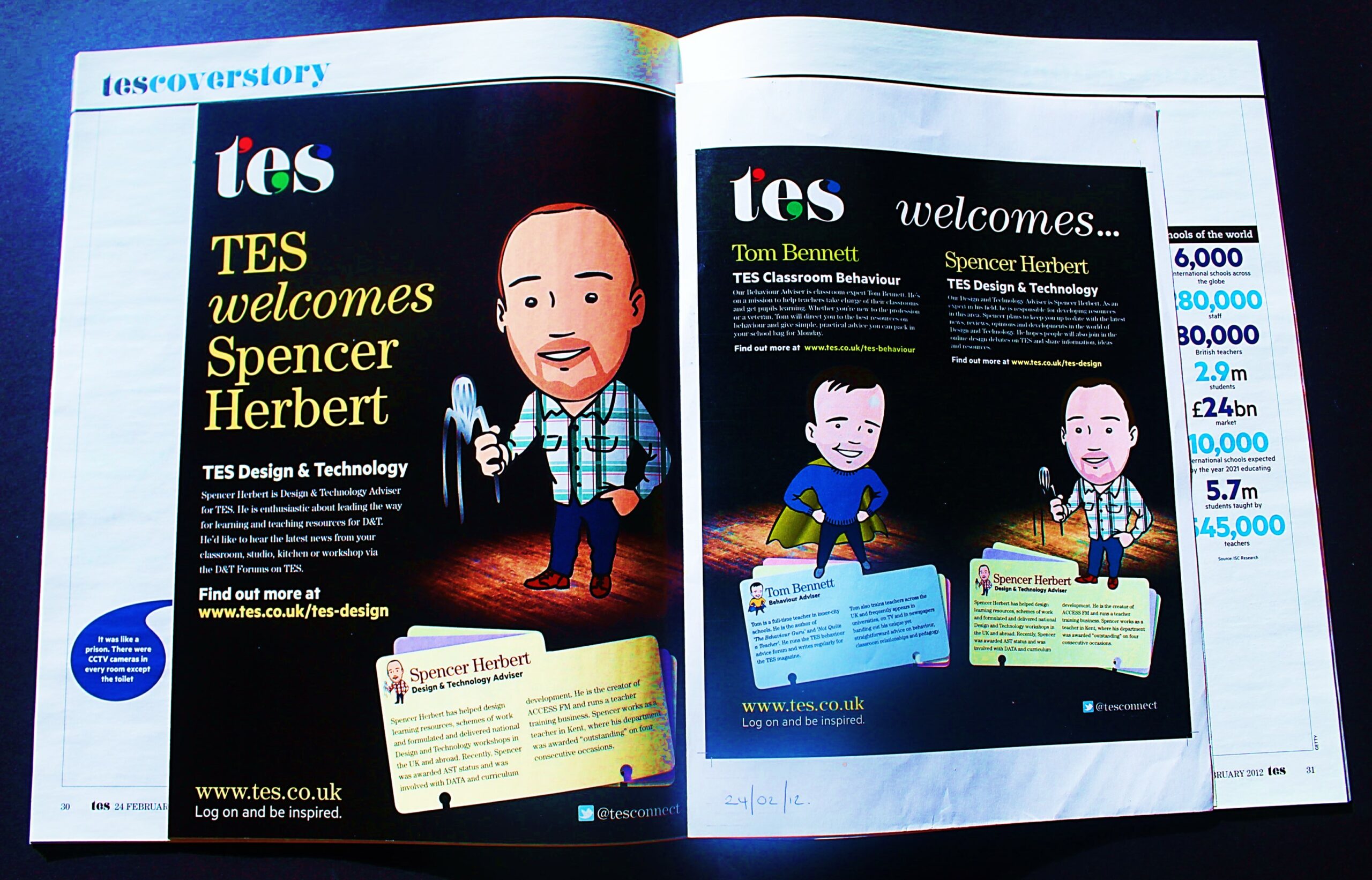 In 2013 the school in which I was posted received a poor overall Ofsted grading and it was decided that a new model and system for Teaching and Learning was just what was needed and I took on the role of Vice Principal in charge of T&L. 2014 started well and the teaching and learning systemised approach proved effective. As an aside I began to write for the international Autoitalia magazine and have had numerous articles published ever since. Most notably I was invited by the Prancing Horse Magazine USA to write an exclusive feature for a very special and important one – off Ferrari built for the late Gianni Agnelli.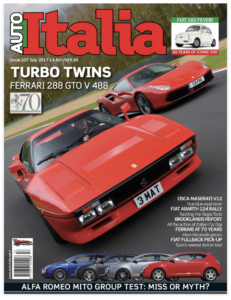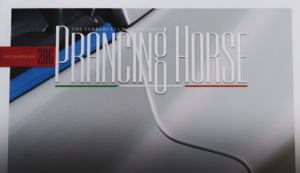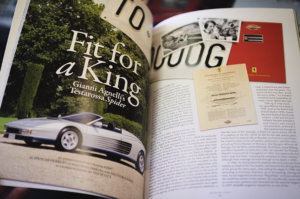 Steve Parkinson from Teachdesign invited me to write an article for their magazine centred on the origins of Accessfm, this was published March 2015. The same week the school was visited by Oftsed and the Teaching and Learning system held up admirably – turning an RI into Good in just 18 months.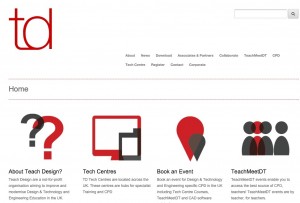 Early 2017 involved a trip to Oxford over the weekend and a special visit to The Oxford Press, the official publisher for Oxford University. Accessfm is now firmly featured in their very own related publications. An absolute honour.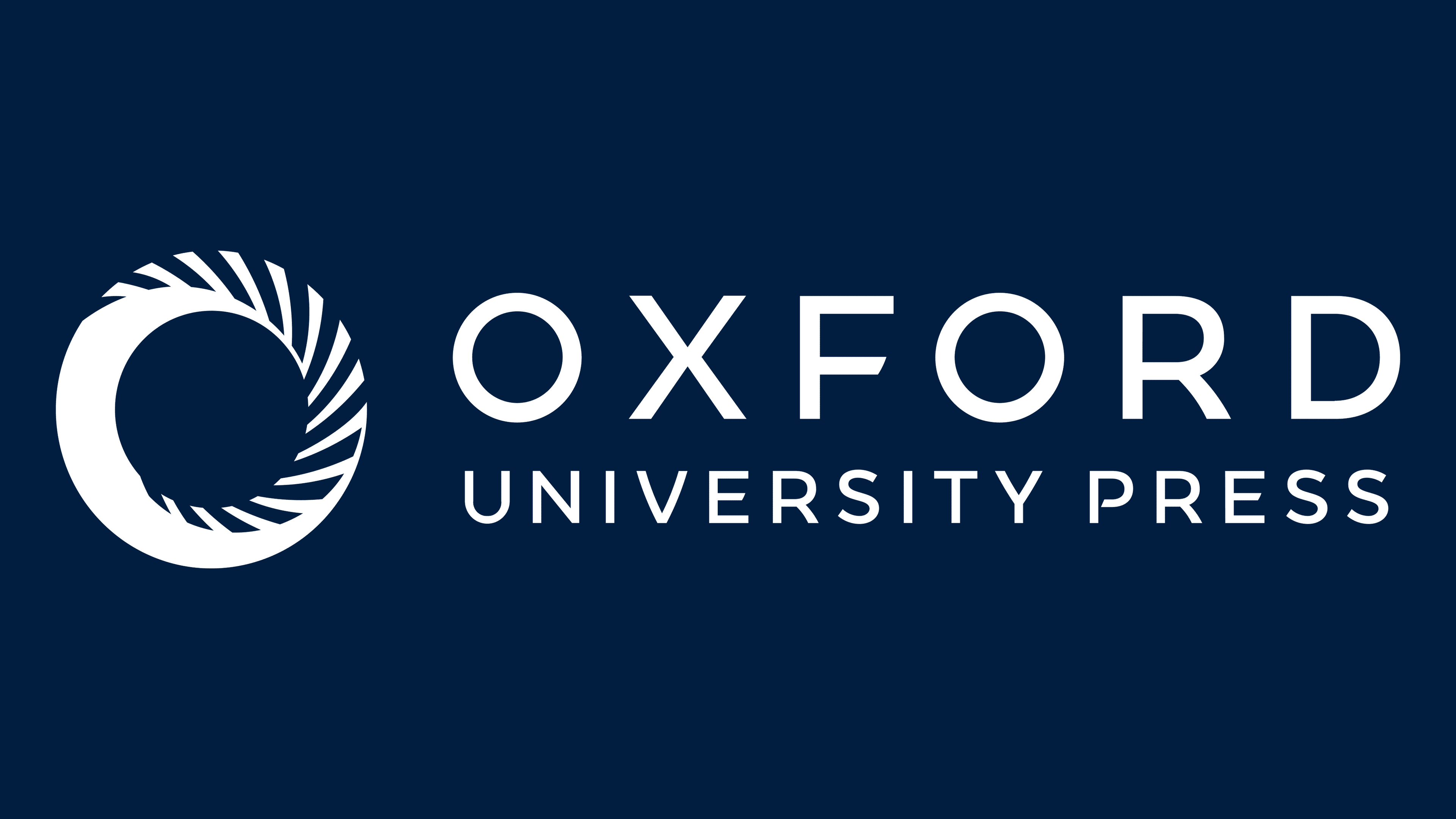 Accessfm turned 24 Years old in 2023 but is still as relevant now as it was back then, good product analysis is the corner stone to all great design. Even though Design Technology as a subject is changing year on year – teachers implement it on a regular basis. From 2023 on – long may it continue & Thank You for your continued support
Spencer Herbert.
 
www.accessfm.com – ACCESSFM Copyright © 1999, Spencer Herbert. All rights reserved.